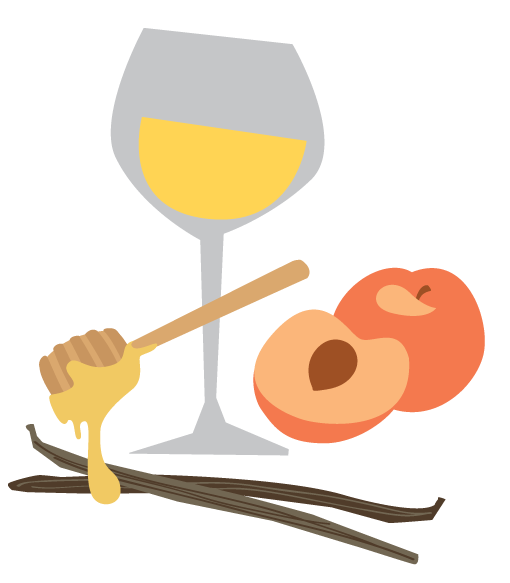 Chardonnay can get a bad rap (thanks Kath and Kim) but the heavily oaked styles of the 80's are long gone and we think any grape that can make Champagne deserves a second chance. A Chardonnay from the Riverina can come in two distinct styles; lightly oaked with a vibrant straw colour, rich honey and vanilla aromas and flavours of ripe fruit and butterscotch. The unoaked version is closer to your Sauvignon Blanc in style and produces a paler wine with flavours of peach, green apple, melon and a hint of citrus.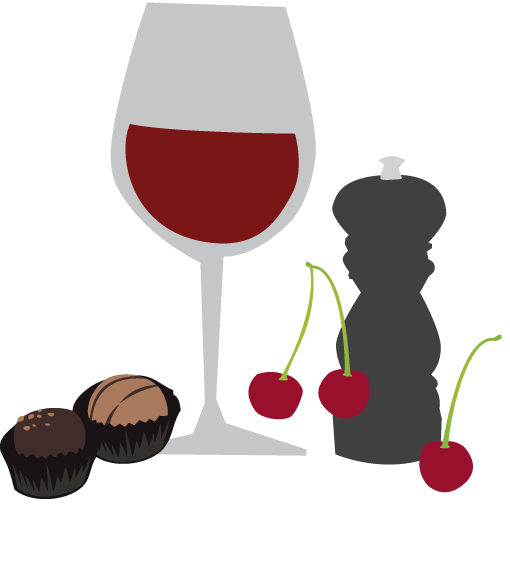 A fan of all things elegant and rich? Then don't go past a Shiraz from the Riverina. Our warm dry climate lends itself to the creation of a wine with flavours ranging from juicy red berry, savoury spice fruit, chocolate and hints of pepper. What could be more enticing than berries and chocolate!
Dad will appreciate a Riverina Shiraz the next time he invites you over for Sunday roast lamb and be just as impressed when you drink it with him. This wine will also lift your next BBQ menu to a new level.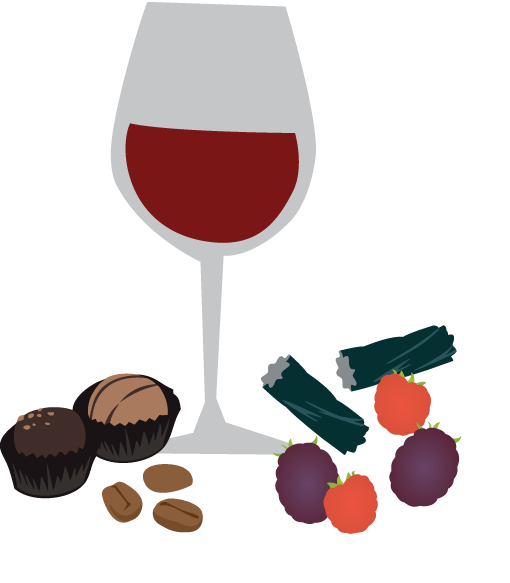 CABERNET SAUVIGNON
Cab-err-nay So-vin-yon
There's no denying that a 'Cab Sauv' is a full-bodied red wine. Like watching a Dwayne Johnson movie, you know what you're in for. Considered one of Australia's great red wines, the small thick skinned berries impart lots of colour and delicious flavour. A wine which ages well, the flavours are of copious blackberry and cassis (blackcurrant) fruit, liquorice and earthy chocolate oak with hints of herbs and pepper. Get the slow cooker out, it's time for lamb shanks and winter vegetables with creamy polenta.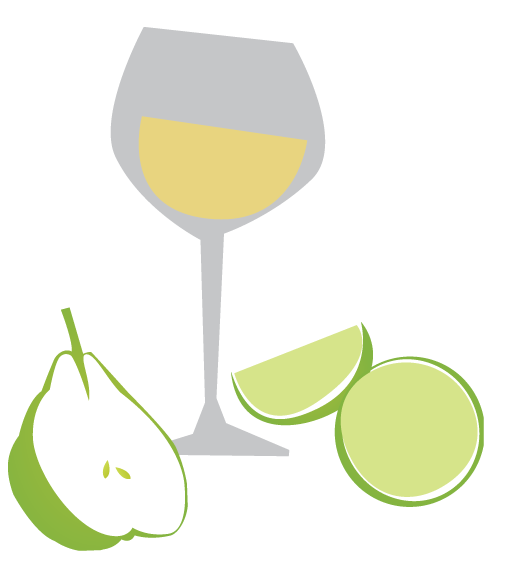 PINOT GRIGIO
Pee-no Gree-gee-oh
This Summer a Riverina Pinot Grigio is the perfect swap for your sweet white. On opening this crisp and lovely Italian style, beautiful aromas of stone fruits and white flowers greet you, followed by flavours of pear, summer fruit and some citrus zing with a touch of minerality (think river bed pebbles).
Pinot Grigio can be matched to a wide range of foods and is best served nice and chilled in warmer weather. A perfect pool party wine, match with antipasto and cheese platter, fresh salads, oysters or lighter Asian spices.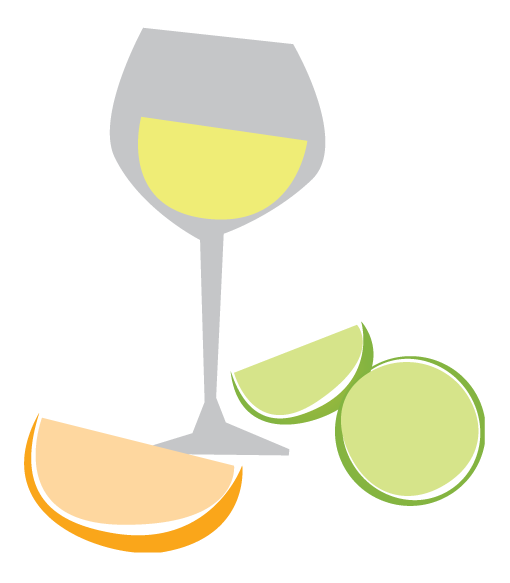 SAUVIGNON BLANC
So-vin-yon-Blanc
If you've only ever tried a cool climate Savvy then you're missing the tropical and citrus fruit flavours of a Sauvignon Blanc, made from Riverina grapes. The region's warm spring and dry summer produces a youthful full bodied style filled with flavours of passionfruit, zesty lime and green snow peas. The perfect accompaniment with food.
Sauvignon Blanc is a firm favourite when meeting friends at our local BYO restaurant. It works well with grilled oily fish such as salmon, chargrilled prawns and squid or pair it with Greek souvlaki or Mexican salsa. Enjoy!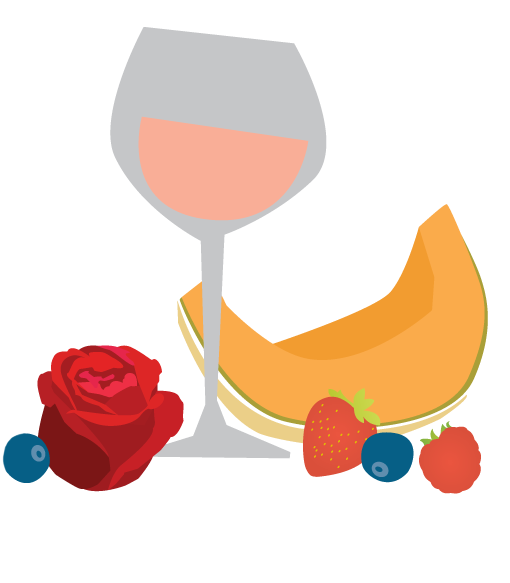 Dry or Sweet in style even the description of how Rosé is made sounds romantic. The winemaker, using red grapes (or a blend of red and white) ensures the skins only touch the wine for a short time, staining the juice to create shades from the merest suggestion of blush to a deep fuchsia. A beautifully aromatic wine with rose petal and spice aromas and flavour notes of lively berries, citrus, melon and crisp green finishes.
Best consumed young and fresh Rosé is ideal for summer parties. Serve chilled with seafood platters or light pasta dishes and BBQ pork.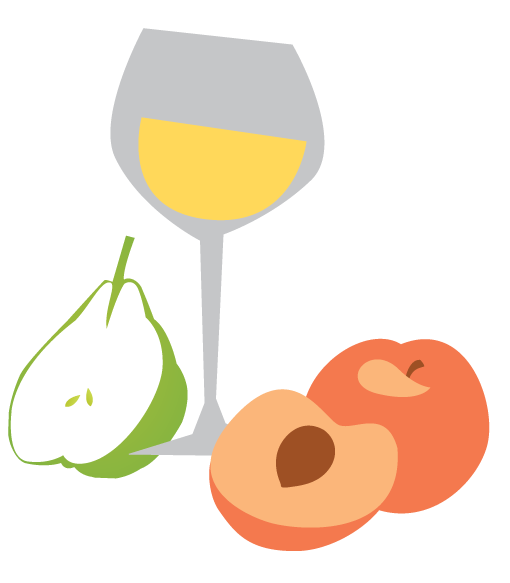 Semillon is a golden-skinned grape used predominantly in the Riverina to create dessert wines or as a great blending partner. Essential to a Riverina winemaker's repertoire, Semillon can produce b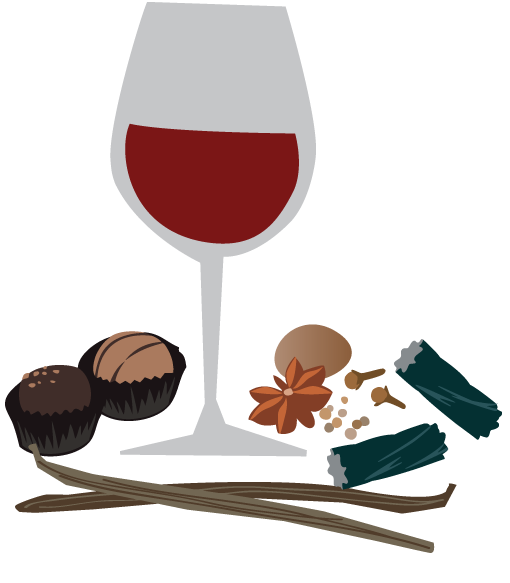 Durif is a lesser known red variety that thrives in a warm climate. This medium bodied wine has aromas of cherry, blood plum and brown spices and displays bold fruit flavours of ripe berry, with liquorice, vanilla spice and a hint of chocolate oak. Can you envision the open fire? On a cold winter's night, we are thinking hearty stew or Italian Veal Ragu Pappardelle. A quick hint; to allow the wine to deliver its fragrant aromas and bold flavour serve slightly cool – in winter room temperature is perfect.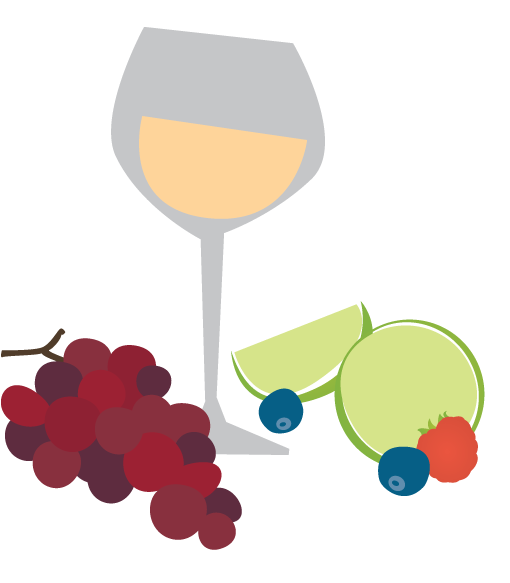 Forget all about your impulse control. Moscato in the popular frizzante style (hint of frizz) brings well balanced sweetness with aromas of freshly cut grapes, musk and lime juice. Flavours follow of berry, hints of musk, lime and even ginger. Drink well chilled. Food? We think whatever they're serving in the marquee will do nicely.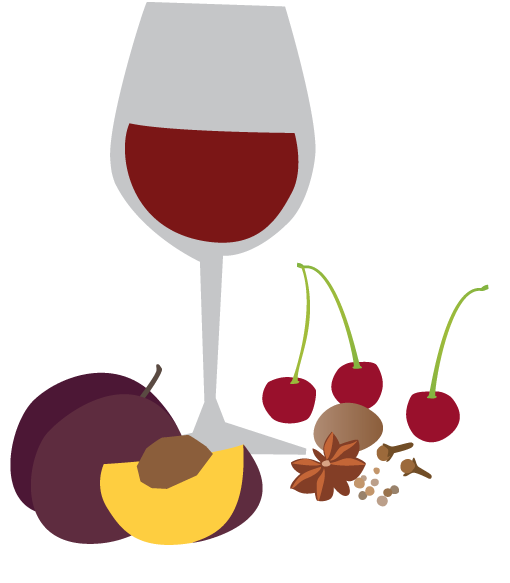 Riverina Merlot is your chance to taste this smooth velvety style on its own, rather than as a blending wine. Fresh and easy to drink, Merlot is a great introduction to red wine and expanding your wine flavours repertoire. Rich cherry and plum fruit flavours with notes of vanillin and spice and everything nice.
Merlot is perfect for a night in, on the couch, accompanied by a quick and easy tomato based pasta dish and Netflix.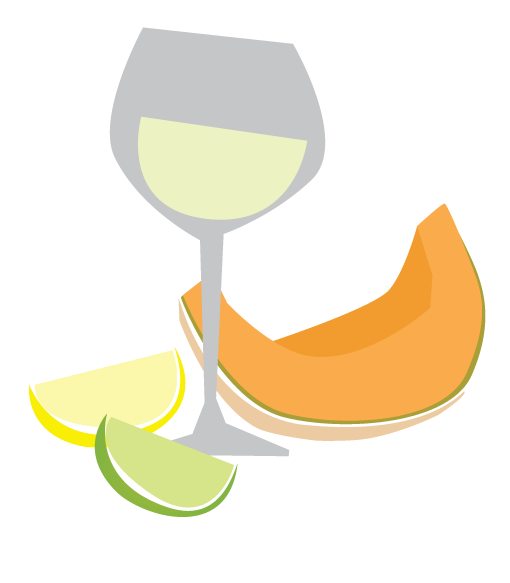 Verdelho is a great example of an easy-drinking modern wine, worth a spin on your playlist if you're looking to try something new. A great Verdelho is testament to the team work between winemaker and grape grower and the use of the Riverina's sun and warmth. Flavours are all about citrus, bright tropical fruit, melon and lime. Drink young and lively or cellar for 3 to 4 years.
Verdelho with its strong fruit flavours is perfectly decent on its own as a late afternoon aperitif, but life's short so we suggest Tapas. Think chilli salt squid, arancini and Carpaccio di Manzo.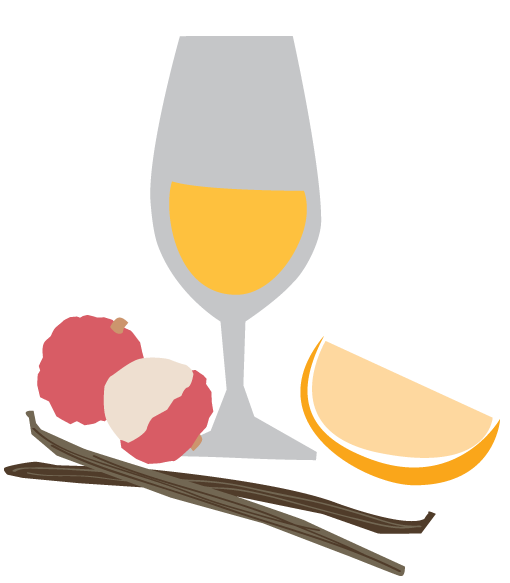 Dessert wine, need we say more? While you may already be familiar with the iconic Noble One; most Riverina wineries produce award-winning dessert wines. This late harvest style happens when the botrytis fungus, called noble rot, shrivels the grape by taking the moisture and leaving a wonderful concentration of flavours. Lush and decadent the flavours can include citrus, dried apricot, marmalade, lychees and vanilla bean, balanced with oak.
The golden rule in matching dessert wines to food is ensuring your wine is at least as sweet as the dessert. Orange cake, honey roasted figs, poached fruits and panna cotta will be a match made in heaven.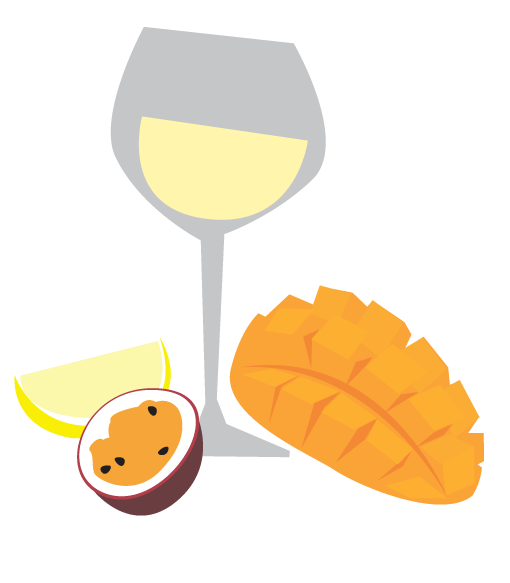 A Sardinia variety the Vermentino grape loves to ripen late in summer when the weather is warm and dry while retaining its freshness and fragrance. A Riverina style is pale lemon in colour and combines delicate tropical fruit and pear flavours with a zesty lime finish. Made to be enjoyed with a wide range of foods and flavours, Vermentino is a great match for medium-bodied dishes rich in herbs and spices.
Look for it at your favourite restaurant by the sea. Serve chilled with seafood such as chilli crab or tempura prawns. Is it holiday season yet?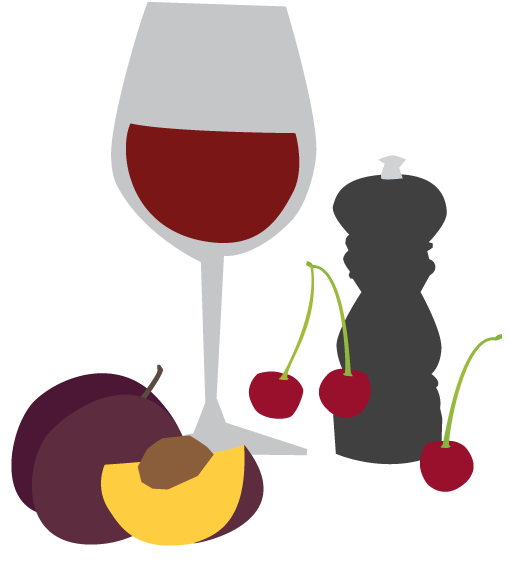 An Italian varietal, this grape has soft black berries which love the Riverina's warm Mediterranean climate. A great example of an alternative red, Nero D'Avola expresses the region's distinctive terroir. By terroir we mean the taste and flavour imparted in the wine from the environment the grapes have grown in, including soil, climate and landscape. The Nero D'Avola is a medium bodied red wine with cherry aromas and flavours of sweet spice, plum, cherry and dried herbs. A wine that excels with food.
"This wine is compatible with a wide range of dishes, in particular gourmet pork sausages. We generally eat fresh seasonal produce, so in my house, whatever is in season will match Nero D'Avola," Emma Norbiato Winemaker @ Calabria Family Wines.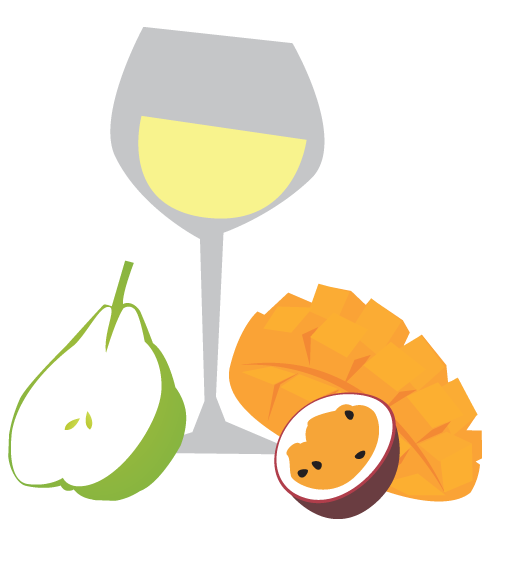 Riesling can be a bit of a chameleon, able to produce a range of styles from dry, semi-sweet and sweet. This versatile grape is light skinned, allowing absorption of the summer sun and harvested in the cool of the night, producing a wine with intense fruit flavours. A dry acidic style will throw all those lovely citrusy notes as well as apricot, nectarine and pineapple with crisp green fruit on the finish. A blended Riesling (such as Traminer Riesling) is sweeter and all floral, fruity and musk while sweeter still is a late harvest style with aromas of citrus blossom and flavours of ripe fruit.
Forget the lager, the tartness (acidity) of a dry style Riesling makes for a perfect accompaniment to spicy Indian or Asian cuisine. Try Tandoori lamb cutlets or chicken korma curry.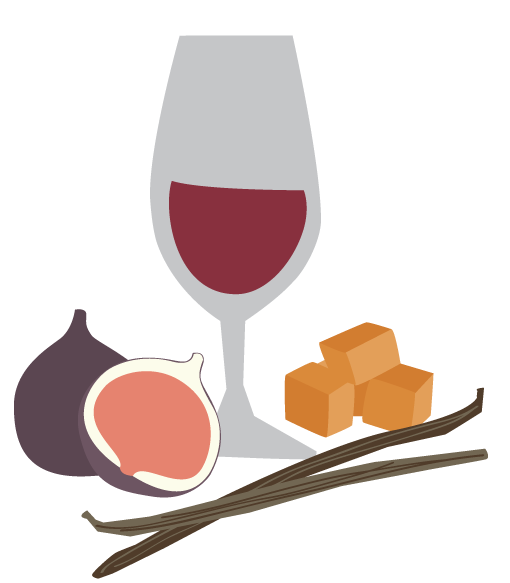 An award winning fortified Muscat is standard for many wineries in the Riverina. Made typically from Brown Muscat grapes they are sweet, dark, rich and luscious. Offering up exquisite aromas and flavours of raisins, figs, dates, caramel and a wine bouquet of vanillin oak, produced through long aging in small barrels. Speaks of Christmas fruit cake or late nights with platters of chocolate, dark fruit, nuts and cheese.